Our team plays an important role in creating the most comfortable and relaxing environment possible. With us, you'll feel right at home, and we're thrilled to introduce you to our skilled team. Get to know the team by reading below!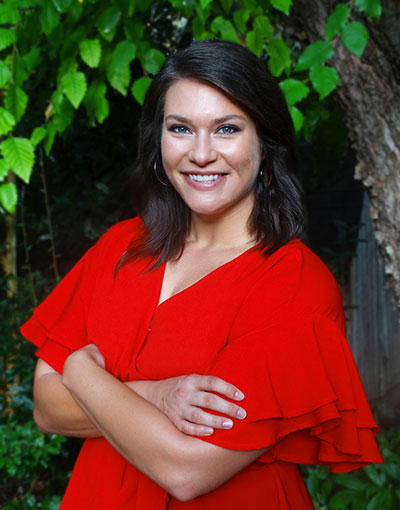 Dr. Claire Ussery
My family has lived in Hoover for over 20 years! When it came time to think about where we wanted to open our office it was a no brainer to come back to my hometown. I graduated from Hoover High and went on to study Exercise Science at the University of Alabama. I swam at Alabama for a short period of time, but unfortunately my time was cut short due to a back injury. I prayed and prayed for a direction after graduating and God led me to Life University Chiropractic College. Thank goodness He did because not only did I meet my incredible husband, but I also discovered my passion for coming back to serve my Hoover community, especially pregnant mamas and kiddos! I was still suffering from my previous back injury throughout Chiropractic school and made the decision to have surgery. I continued to get specific adjustments by my chiropractor after surgery and not only did I notice a huge relief in my back pain, but other health problems that I suffered from for years were greatly reduced! This helped me realize that Chiropractic is so much more than helping with neck pain and back pain.
Some things I love to do outside of the office include kickboxing, exploring different food trucks, spending time with my family, attending church, and being outside with our pup Griffin!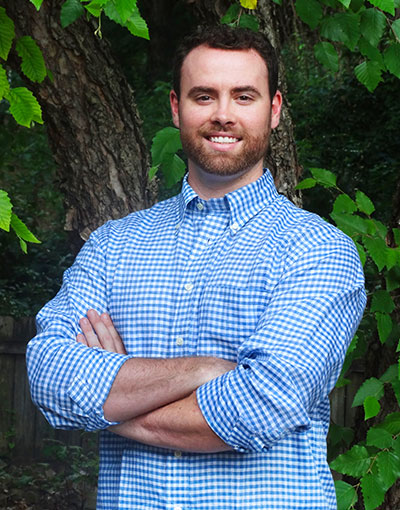 Dr. Jacob Ussery
I was born and raised in Macon, Georgia. Sports have always been a huge part of my life which led me to pursue a Bachelor's in Exercise Science from Kennesaw State University. While I was there, I suffered multiple whiplash injuries while playing Ultimate Frisbee for my club team. A month after my last injury, I started having mental health concerns like anxiety, depression and panic attacks. It was at this time that God led me to Chiropractic. After a couple specific upper cervical adjustments, my mental health was greatly restored. It was at that moment that I knew Chiropractic was more than back or neck pain. I attended Life University and soon after met my amazing wife Claire! Being a lifelong Alabama fan, it was only natural that our story started with a ROLL TIDE! I'm excited to serve this amazing community by her side and change lives through specific chiropractic care.
I have a passion for all things outdoors (Hiking, Disc Golf, Rock Climbing, etc.), I am a sports enthusiast and love exploring new places with Dr. Claire and our Weimaraner-mix Griffin!
If you're looking to improve your health and wellness, contact Drs. Jacob and Claire at Reignite Chiropractic to schedule an appointment and get started today!