Chiropractic Care for
Families
If you're anything like us, your family likely comes first. Our families shape who we are and who we become. At Reignite Chiropractic, we understand that taking your family's health care into your own hands is of the utmost importance. As such, our team is here for the residents of Hoover in helping them create a legacy of health for their families. With principled chiropractic care, the body increases its ability to self-heal, self-regulate and adapt to its environment. In turn, you and your family experience improved health and wellness, increasing your overall quality of life.
Family Needs
Our practice offers principled chiropractic care for all family members, regardless of their age. We can help with individual or group health and wellness goals. Through our comprehensive assessment, we learn about each family member's health history and their goals. Each family member's plan of principled chiropractic care is customized per the individual, guiding them toward their goals and health needs. Chiropractic care is proven to be safe for all ages, from infants to seniors. If you're visiting Reignite Chiropractic, consider bringing the whole family along. This ensures your entire household achieves optimal health and happiness!
Chiropractic care is proven to be safe for all ages, from infants to seniors.
Chiropractic Care for the Whole Family
Individuals at any age may seek out chiropractic care for various reasons. Whether an infant is experiencing chronic ear infections or an athlete has a recurring injury, chiropractic care can help! Chiropractic care for families focuses on restoring the nervous system. This allows the body and its systems to communicate with one another effectively and efficiently. Surprisingly, even small misalignments may cause big disruptions in these processes. Visiting a chiropractor as a family can help you and your loved ones address varying health needs or issues, as well promote overall better long-term health.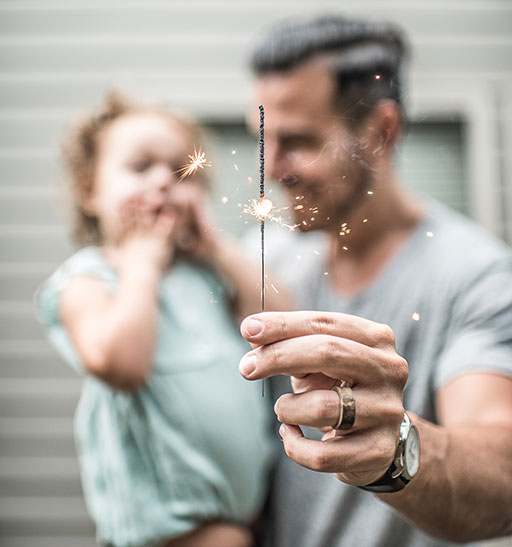 Chiropractic for Children
Chiropractic care isn't reserved for adults. Children, too, can benefit from spinal adjustments. Naturally, kids are always on the go and injuries are common. As such, many children end up with misaligned spines, leading to other issues. These misalignments may result due to a variety of circumstances, such as regular daily play, the way they were carried as infants, the way they sleep, and the birthing process.
Chiropractic care is entirely safe for children at any age. In fact, it can jumpstart their path toward optimal health and wellness from an early age. When you choose principled chiropractic care for your children, you set them on the road toward success and lifelong health and well-being. Drs. Jacob and Claire are well trained in chiropractic for pediatrics and pregnancy and have a huge passion for helping this population. Our goal at Reignite Chiropractic is to see healthy kids grow up to be healthy adults!
Visiting Reignite Chiropractic
At Reignite Chiropractic, our team takes the time to understand each family member's health concerns, health history, and health goals. Drs. Jacob and Claire are very experienced when it comes to treating entire family units. By partnering with us, your family will receive safe, effective, and natural chiropractic care specific to your and your family's needs.
If you're looking to improve your health and wellness, contact Drs. Jacob and Claire at Reignite Chiropractic to schedule an appointment and get started today!