At Reignite Chiropractic in Hoover, AL, we don't just focus on your symptoms – we focus on the body as a whole to get to the root cause of your health concerns. Drs. Jacob and Claire Ussery can help you and your family achieve your highest state of health and wellness.
Drs. Jacob & Claire Ussery are committed to raising the health and wellness standards of the entire Hoover community. We provide neurologically-based chiropractic care to help you and your family live a more fulfilling and happier life through sustained health and wellness.
You don't need to wait until you're in pain or experiencing symptoms to seek out care. When you make an appointment with our team, you play a proactive role in your current and future health. Call us today to schedule your appointment and discover what you're missing!
Drs. Jacob and Claire strive to create the most comfortable and relaxing environment possible. With us, you'll feel right at home.
Our ultimate goal is to see you improve your overall health. You are able to lead a healthy and full life, where you feel your best and your body is working at its best!
Chiropractic care is proven safe and effective for every age group, from infants to the elderly. Regular chiropractic care can be an effective form of healthcare that can reduce dependence on prescription drugs, alleviate the symptoms of a variety of ailments, and boost energy.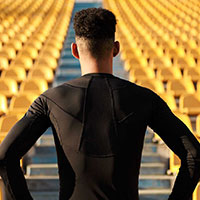 Athletes
Athletes frequently turn to routine chiropractic adjustments to address current issues, as well as prevent future ones, and improved athletic performance.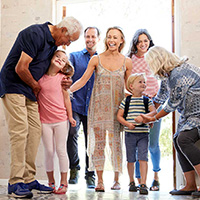 Families
Each family member's plan of principled chiropractic care is customized per the individual, guiding them toward their goals and health needs.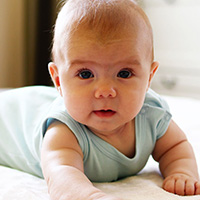 Children
Chiropractic adjustments are entirely safe for infants and children. We use gentle adjustments specific for children. With Reignite Chiropractic, you can rest assured that your little ones are in good hands!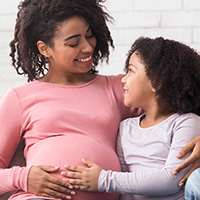 Pregnancy
Chiropractic is a safe, non-invasive, and effective way to find relief from pregnancy-related symptoms or pains. Through chiropractic care, both mom and baby will experience optimal labor, delivery, and recovery.
How We Can Help
Conditions that can benefit from chiropractic care include:
Allergies/Sinus Problems
Asthma
ADD / ADHD
Addiction
Anxiety
Bedwetting
Depression
Digestive Issues
Ear Infections
Headaches/Migraines
Numbness and Tingling
Neck or Back Pain
Sleeping Difficulties
Sports/Work Injuries
Shoulder/Hip/Knee Problems
Chiropractic is a natural approach to healthcare that helps restore the communication between the brain and body through specific adjustments to the spine. We use the most innovative forms of technology while providing a holistic approach to better your health. We are always here to help, and are ready to guide you toward a pain and illness-free life.
Better energy, vitality, and health
Non-invasive, drug-free procedures
Safe and effective for all ages
Our Mission
At Reignite Chiropractic, we are entirely committed to the health and wellness of the Hoover community. Our mission involves providing our family, friends, and neighbors with the best health care approaches possible.
If you're looking to improve your health and wellness, contact Drs. Jacob and Claire at Reignite Chiropractic to schedule an appointment and get started today!